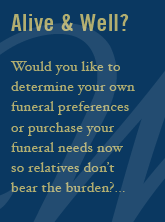 Personalization
Wilbert offers multiple ways to personalize a burial vault or urn vault with words, symbols, and images that speak of a singular spirit. Your loved one had a unique personality. The selections you make for the visitation and service should communicate that singular spirit. These choices ensure your loved one's memory is remembered for generations to come.
History of Piedmont Precast
In 1882, Hyatt M. Patterson established his funeral business in an area of Atlanta known as "The Markham Block."
Tragedy struck in 1896 when a stable next to his business caught fire destroying the Patterson establishment. That same year, Mr. Patterson moved his business to Peachtree Street near Five Points, mirroring the city's growth in that direction.
Caleb Edgar Bowen was the general contractor responsible for building the new HM Patterson Spring Hill Funeral Home. The construction of the building was finished in 1928.
As the pace of the construction industry slowed, and Caleb Edgar Bowen's health was failing, Frank Bowen, Sr., his eldest son, who was friends with Fred Patterson, became a funeral director for HM Patterson and sons. The two friends quickly realized a need for quality burial vaults and in 1937, Frank, Sr., began the Wilbert Vault Co. in Atlanta. The original burial vault manufacturing plant opened in October 1937 and was off Mecaslin Street.
The plant was moved to 195 Mendel Drive in March 1973.